The Folli 50.0 project stems from the joint desire of the Bracco Group and Bracco Foundation to offer the city of Milan, during Expo 2015, a space open to all for culture and social relationships.
The contents and programme of activities are conceived, coordinated and implemented by Mostrami with the support of a large network of partners.

BRACCO GROUP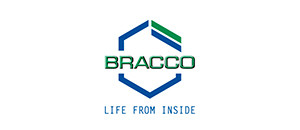 Bracco is an integrated multinational Group operating in the health sector through for Business Units: Bracco Imaging (diagnostic imaging), Farma (ethical and OTC pharmaceuticals), Acist (medical devices and advanced systems for administering contrast media) and the CDI – Centro Diagnostico Italiano, Milan. The Group employs a total of more than 3300, with a consolidated turnover of more than €1.1 billion, about 75% of it in overseas markets, and is present worldwide. The company invests each year more than 9% of its reference turnover in research and innovation (Diagnostic Imaging and advanced medical devices), and has more than 1800 patents.
Founded as a pharmaceutical company in 1927, over the decades Bracco has intensified its research and innovation commitment, specialising in contrast media for diagnostics. The company operates in more than 100 countries worldwide, both directly and indirectly, through subsidiaries, joint ventures, licence agreements and distribution.

BRACCO FOUNDATION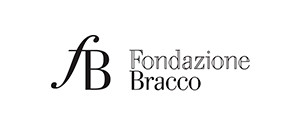 La Bracco Foundation stemmed from the heritage of values built up in more than 85 years of history by the Bracco Family and Group, with the aim of creating and spreading expressions of culture, art and science as a way of improving the quality of life and social cohesion.
The Foundation develops and implements projects, also internationally, in three macro areas: "arts and culture", "science and culture", "society and social", majoring on research and innovation. Particular attention is paid to the worlds of women and of the young in the various areas of life.
A multidisciplinary approach and integration between different fields of knowledge are important qualitative criteria both in the planning and selection of activities.
FOLLOW THE FOUNDATION ON:
MOSTRAMI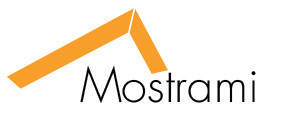 Mostrami is a non-profit artistic and cultural project that aims to "bring young art into the daily lives of everybody". It is an online gallery of contemporary art that unites young artists and social projects; it involves more than 800 artists, six collaborators, several partner companies and institutions and has more than 23,000 people in its community.
Mostrami was created to reconnect young artists (painters, sculptors, photographers and also street and video artists) to a wider public and to companies who believe that art and culture generally can be important drivers of economic and social growth. Mostrami Srl Impresa Sociale operates through a rich web platform and a wide range of services and events designed ad hoc for each partner company; a wide range of contests, competitions, initiatives and promotional artistic events aimed at a wide public that began in Milan in 2010.
FOLLOW MOSTRAMI ON: